Sewer Camera Equipment for Contractors
Getting the right sewer inspection technology in place should be simple.
Envirosight Stacks the Deck in Your Favor
In the competitive world of municipal contracting, success depends on a lot of things going right. With Envirosight equipment, you'll have less to worry about. Greater productivity and less downtime in the field. Lower cost of ownership. And local service and support resources standing by to help, no matter where the job takes you.
Reflecting Your High Standards
You Don't Skimp and Neither Do We.
If you take pride in your work, you take pride in your equipment—contractors know this, and so do their customers. Envirosight technology helps you be the hero on every job, whether it's the capability to power past obstacles, the dependability you need to meet deadlines or inspection deliverables that inform and impress.
Inspection Gear That's Never the Weak Link
Our field-hardened sewer equipment is designed to deliver results day after punishing day.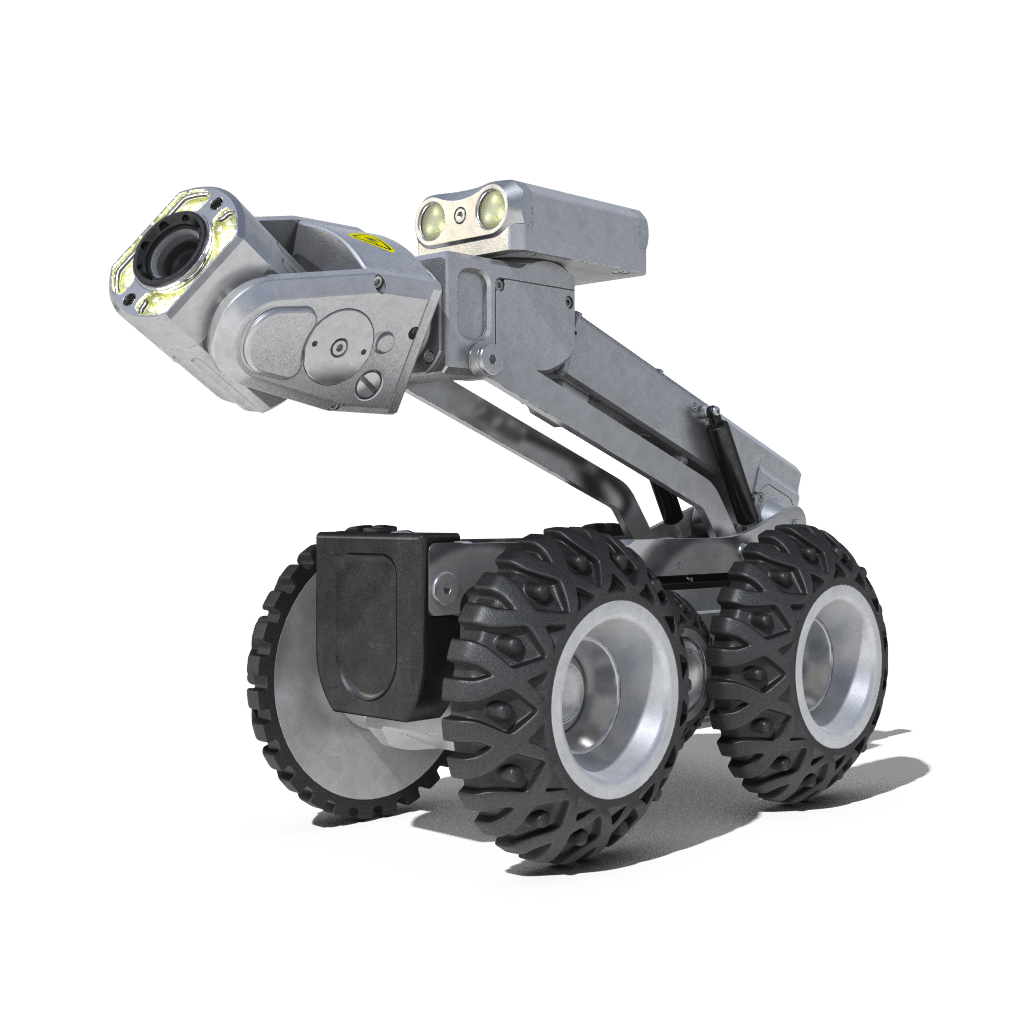 The world's most popular inspection crawler, ROVVER X captures every detail from inside sewer lines. It reconfigures quickly to inspect pipes of any size, material and condition. Its steerable 6-wheel drive powers past obstacles. Its touchscreen interface lets you code defects while inspecting. And the system's compact design travels practically anywhere.
Whether you're locating cross bores, performing pre-acceptance inspection, or tracking down illicit flows, ROVVER X SAT II is the lateral launch system you can trust. Steerable 8-wheel drive gets you to tough launch points. A patent-pending belt drive offers low-maintenance pushing performance. And industry-leading range and speed make this the system to beat.
Inspection & Asset Management Software
Decisions are only as good as the data behind them. WinCan is the industry-leading platform for gathering, sharing and analyzing sewer inspection data, with built-in tools for online collaboration, detailed reporting, AI-powered automation, and powerful map-based data visualization.
Scope work before you provide an estimate or perform fast pre- and post-cleaning inspection. Quickview airHD lets you rapidly assess pipe condition and develop a plan of attack for complex jobs.
If you clean sewers without a video nozzle, you're wasting time and resources. The Jetscan HD threads onto your jetter hose to verify cleaning, identify defects and troubleshoot problems while you clean—without having to call in a TV truck. 
Contractors know that Envirosight equipment gets the job done on time and in budget.
Knowledge Is Meant to Be Shared.
We put our insights and expertise to work for the greater good.
Our communities are at their best when everyone has the resources to maintain essential infrastructure. That's why we're committed to supporting the market with white papers, webinars, educational blog posts, infographics and more. Check out our library of content and learn something new today.
Hands Down, the Most Trusted Name in Buried Asset Inspection