360-degree data that yields real-world insights.
You Can't Manage What You Don't Measure
Envirosight equipment is designed to collect a wealth of data from wastewater infrastructure, helping engineers make justifiable decisions based on complete information.
Good Decisions Require Detailed Data
Visual Inspection Is Essential to Validating Design Assumptions.
Civil engineers need to monitor infrastructure deterioration and make recommendations for maintenance and repair. Beyond that, they need dimensional data to perform hydraulic modeling, design system expansion and plan excavation and construction projects. Envirosight solutions capture a combination of visual and dimensional data, helping engineers understand real-world conditions and model performance under proposed circumstances.
Engineers rely on Envirosight technologies to capture visual and dimensional data.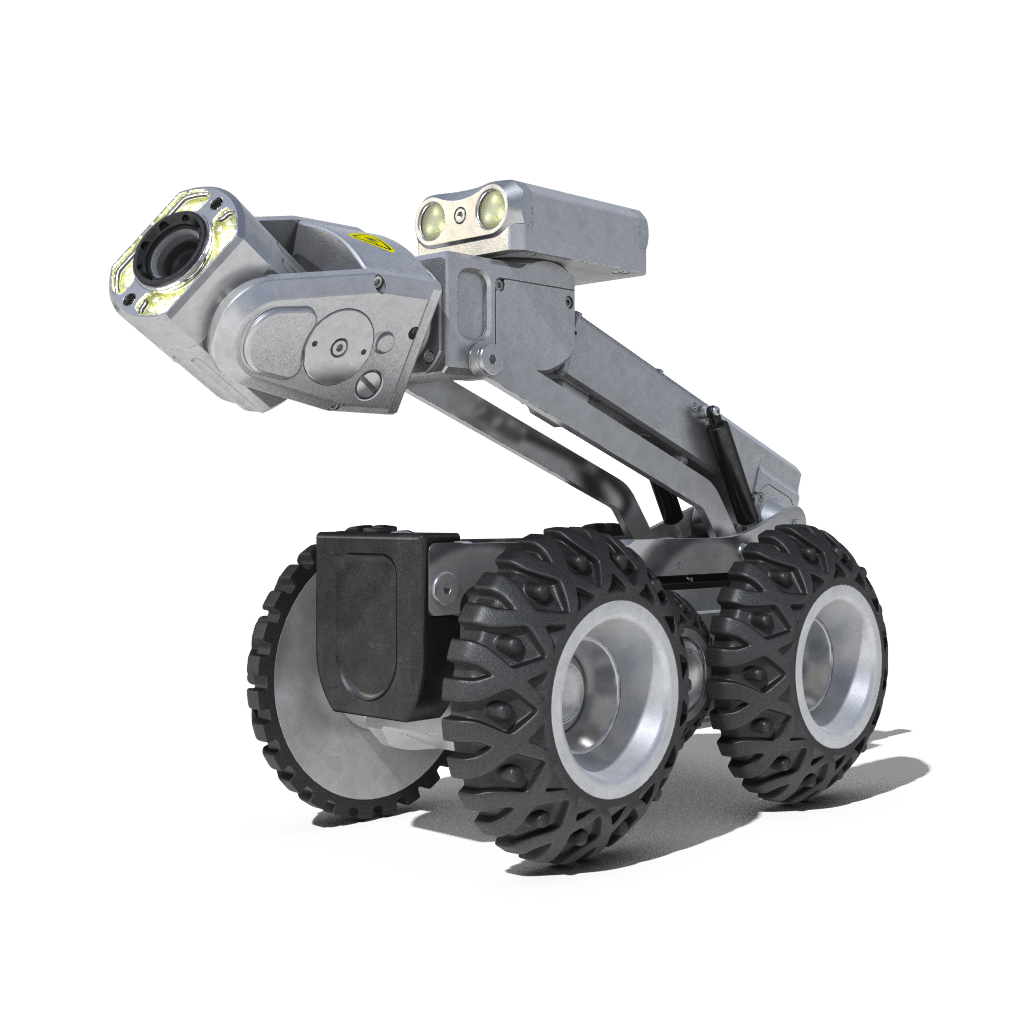 The world's most popular inspection crawler, ROVVER X captures every detail from inside sewer lines. It reconfigures quickly to inspect pipes of any size, material and condition. Its steerable 6-wheel drive powers past obstacles. Its touchscreen interface lets you code defects while inspecting. And the system's compact design travels practically anywhere.
Assess the layout and condition of manholes and connecting pipelines with Quickview. This powerful, handheld zoom camera deploys rapidly and captures HD footage using powerful zoom optics and illumination.
With the push of a button, CleverScan captures 360-degree visual data and a dimensional point cloud from manholes. A virtual, textured model can be viewed in 3D space, and geometry can be exported to engineering applications in standard CAD formats.
Inspection & Asset Management Software
Decisions are only as good as the data behind them. WinCan is the industry-leading platform for gathering, sharing and analyzing sewer inspection, with built-in tools for online collaboration, detailed reporting, AI-powered automation and powerful map-based data visualization.
Engineers know that Envirosight equipment gets the job done on time and within budget.
Knowledge Is Meant to Be Shared.
We put our insights and expertise to work for the greater good.
Our communities are at their best when everyone has the resources to maintain essential infrastructure. That's why we're committed to supporting the market with whitepapers, webinars, educational blog posts, infographics and more. Check out our library of content and learn something new today.
Hands Down, the Most Trusted Name in Buried Asset Inspection